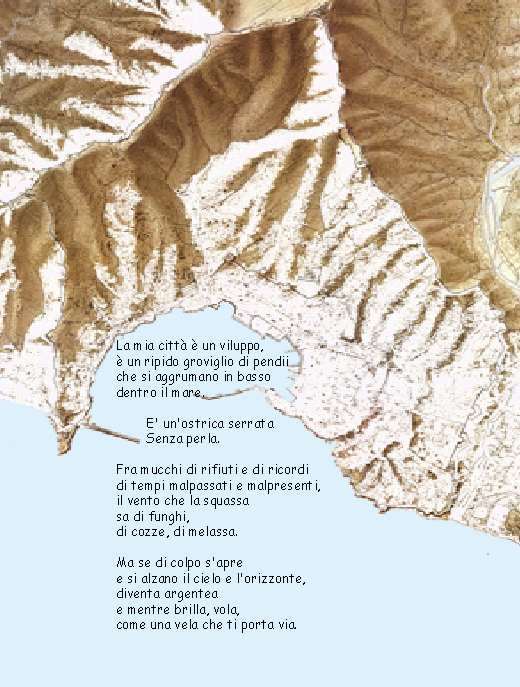 My hometown is a ravel.
A steep tangle of slopes,
which meet and clot below,
under the sea.

It is a locked oyster
without pearl.

Among the heaps of waste,
the heaps of memories
Of past and present times
Sorrowful marks,
the winds, which shakes it hard,
smells of mushrooms,
of mussels, of molasses

But when, out of a sudden,
it bursts wide open,
and the sky and the horizon lift up,
it turns to silver,
and while it shines, it flies,
like a sail taking wings
and you with it.